One day course (6 hours)

No experience required

$150

This card is a prerequisite to work on a construction site in Australia

This card is valid Australia wide

Ferntree Gully & Hoppers Crossing
One day course (6 hours)

No experience required

$150 per person (min 8 people)
Group discounts for 12+ people

This card is a prerequisite to work on a construction site in Australia

This card is valid Australia wide

Onsite at your workplace
Why choose Start Training for Construction Induction – White Card Melbourne?
Although the White Card Melbourne course is a course in basic OH&S, our trainers will endeavour to broaden the knowledge of even the most experienced person in the class, while providing the necessary basic knowledge to those new to the industry.  It is all about making sure everyone goes home safe from the workplace.
In Victoria, the only approved way a Victorian RTO can teach a White Card Course is by conducting a face to face course.  Interstate RTO's offer online White Card Courses and WorkSafe Victoria is obliged to recognise the card obtained in this manner, as they are national cards. However, there are construction sites in Victoria who will not allow you to work on their site if you have done an online interstate White Card course and you live in Victoria.
Our White Card Melbourne courses are conducted at our Ferntree Gully and Hoppers Crossing Training Centres.
White Card Melbourne training course structure
This is a one day classroom based course. It consists of an interactive presentation and practical exercises that encourage group discussion. Course materials are provided. Please let us know if you need assistance with reading or writing.
White Card Melbourne course requirements
Have valid photo identification (click here for details)
Have basic English skills
White Card Melbourne course outcomes
On successful completion of this White Card training course, you will be issued with a Certificate of Completion.  This will allow you to work in the construction industry while WorkSafe is processing your White Card.  You will also receive a State of Attainment for the unit of competency, CPCCWHS1001 Prepare to work safely in the construction industry.  Start Training will apply for your White Card to WorkSafe on your behalf and this will be sent to you by mail.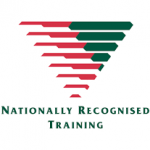 Onsite Construction Induction (White Card) training 
If you're running a business, we can deliver this course onsite at your workplace, saving you time and money. We can deliver the course for groups of 8 people or more in all areas of Melbourne and county Victoria.Please contact us to discuss you companies' requirements, or call (03) 9756 0244