At Start Training we run a variety of courses to suit your needs including Forklift Training Melbourne, EWP and earthworks. Browse our most popular courses below including course content, requirements and outcome. At Start Training you can be confident that you are getting the training you deserve.
WHAT OUR CUSTOMERS ARE SAYING
At Start Training We Care About Your Success
Start Training is a Registered Training Organisation (RTO) with locations across Melbourne that provides training for the warehousing and construction industries. We offer a range of courses including Forklift Training Melbourne, EWP, Order Picker and Excavator for both Beginners and Advanced operators.
Start Training are based at 3/1825 Ferntree Gully Road, Ferntree Gully and service all Melbourne metro areas and rural Victoria. Our facilities include simulated warehouse environments and our courses are taught by industry experienced trainers using a combination of theory and hands on machine time. We can also conduct training at customer facilities throughout Melbourne and Victoria saving you and your staff time. If you're looking for Forklift Training Melbourne then Start Training are here to help. 
Forklift Training Melbourne | Start Training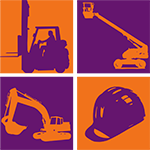 Our training centres are fully equipped to allow students the opportunity to train in a realistic working environment. Start Training has a variety of training vehicles and equipment which allows for students to achieve the best possible outcome in their training. We pride ourselves in offering comfortable classroom facilities, ample parking and small class sizes. Start Training are the perfect provider for Forklift Training Melbourne.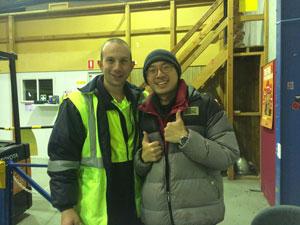 WE CARE ABOUT YOUR SUCCESS
The success of our students is our top priority at Start Training. Our courses are designed to teach you not only the skills you need to pass a test and obtain a licence, but to give you skills that will help you succeed. Whether you are looking for a career change, or upskilling to increase your opportunities in your current job, our mission is to help you achieve your personal goals.
Free re-testing if required

WorkSafe authorised trainers 

Training materials included, no extra cost
OUR VALUES
It's not just about passing a test. Our students gain a solid and safe basis on which to persue their career in the warehousing or construction industries.  Our emphasis is on safety; your own, and those around you.  We want you to return home from work safe every day.
Our motto "we care about your success" is not just a catch cry; we really do care.  We provide a friendly and relaxed environment, conducive to learning.  Our professional staff will tailor the training to meet your learning needs.
Obtaining the right ticket or licence can open up new career paths in a diverse range of industries and can set you on the road to a long and enjoyable career. We understand that competent operators are always in demand.
LATEST NEWS
Check out the Start Training Blog where we post regular articles on a variety of industry related content including safety bulletins, forklift training, new course updates and company news
Kris Inkster2017-08-22T09:06:58+00:00August 22nd, 2017|Categories: Forklifts|
Forklift Training Melbourne and Victoria – How to Get a Forklift License With recent changes to licensing requirements Forklift Training Melbourne and Victoria can appear to be complicated. In this article, we look at [...]
Kris Inkster2017-08-22T09:08:17+00:00May 22nd, 2017|Categories: Earth Moving|
Earthmoving in Environmental Investigations Earthmoving in Environmental Investigations is a common practice. Environmental scientists are required to assess and log soil and fill to depth on a given site and [...]
Kris Inkster2017-08-22T09:08:07+00:00May 16th, 2017|Categories: EWP|
A Closer Look At Scissor Lifts Elevated Work Platforms (or EWP for short) including scissor lifts were initially conceived for use in the construction industry but some have made the [...]