No experience required

Receive training & assessment in up to 5 types of earth moving equipment

Types of equipment available include;
excavator, skid-steer, front-end loader, backhoe and roller

Receive Nationally accredited RII units of competency and a plant operator card

Ferntree Gully Training Centre

$795 for 1 type of equipment (3 days)

$1095 for 2 types of equipment (3 days)

$1495 for 3 types of equipment (3 days)

$1895 for 4 types of equipment (4 days)

$2195 for 5 types of equipment (5 days)

Course length is a guide only and may vary slightly depending on type of equipment and competency
For experienced operators

Streamlined to suit your needs, saving you time and money

Types of equipment available include;
excavator, front-end loader, skid-steer, backhoe and roller

Receive RII units of competency and a plant operator card

Ferntree Gully Training Centre

$495 for 1 type of equipment (1 day)
$795 for 2 types of equipment (2 days)
$1095 for 3 types of equipment (2 days)
$1395 for 4 types of equipment (3 days)
$1595 for 5 types of equipment (3 days)
Contact us to discuss the needs of your employees

Training and assessment available in any type of earth moving equipment

Training materials provided

Receive RII units of competency and/or plant operator card

Onsite at your workplace

Contact us for a competitive quote
Why Choose Start Training for Your Excavator Training Melbourne?
When completing your Excavator Training Melbourne with Start Training you will have access to the following:
Start Training's simulated worksite allowing training in a realistic environment
Option to add additional plant training including front-end loader, skid steer and roller
Conveniently located in Ferntree Gully, Melbourne
Weekend training
Free re-testing and additional excavator training if required
All required training material provided at no extra cost
Highly experienced and qualified trainers with a wealth of industry knowledge
A friendly and relaxed environment where students of all experiences and backgrounds can train comfortably and with confidence
Excavator Course Structure
Our small class sizes ensure that students receive maximum time operating the excavator in our simulated worksite. In addition, students can choose to add extra plant training including front-end loader, backhoe, skid steer and roller, see our Earth Moving Training Melbourne for further information.
The Excavator Training Melbourne course is generally a two day course, but the number of training days will vary depending on your experience (if any) and if you add any other plant.
Excavator Training Melbourne Course Requirements
• Have valid photo identification (click here for details)
• Have basic English and numeracy skills. Please let us know if you need assistance with reading or writing
• Complete a workbook prior to your course
Excavator Training Melbourne Course Outcomes
On successful completion of the Excavator Training Melbourne course, participants will be issued a Plant Operator Card and the RII Statement of Attainment.
• RIIMPO320E Conduct civil construction excavator operations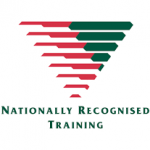 Onsite Excavator Training Melbourne – Workplace Training
Start Training also provides onsite excavator training where our trainers come to you in all areas of Melbourne and regional Victoria, saving you time and money. We can design an excavator training program around your requirements which can include beginner training, refresher courses or verification of competencies to ensure your operators are driving safely. Contact us now to discuss you company's requirements on (03) 9756 0244.